There is like an invisible web above us. When we create something, it becomes part of a flow that connects us to each other. Musical creation is like an alternative universe, free from any norm, any constraint, where only expression counts.
HIGHFLUX is the fusion of two worlds. Based on improvisation, without fixed structure, without established rules, this collaboration sketches a space where imagination, freedom and creativity circulate.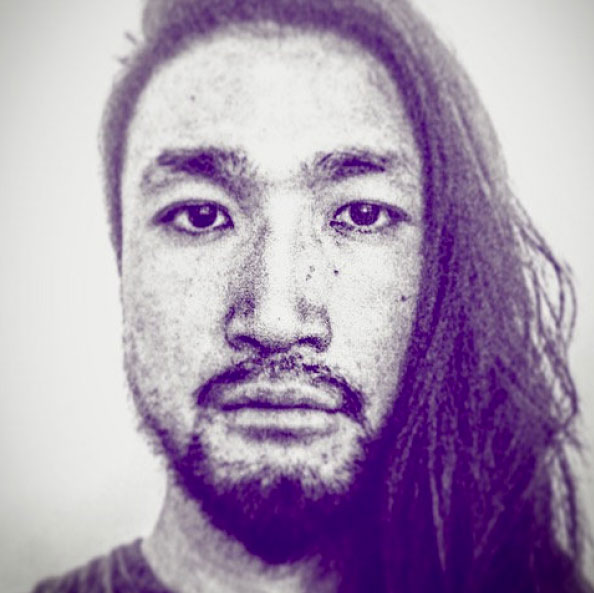 Original drums and effect
Originally from Osaka, Primaloop has settled in Melbourne. As a percussionist, he performs in the streets and cultural places of the city.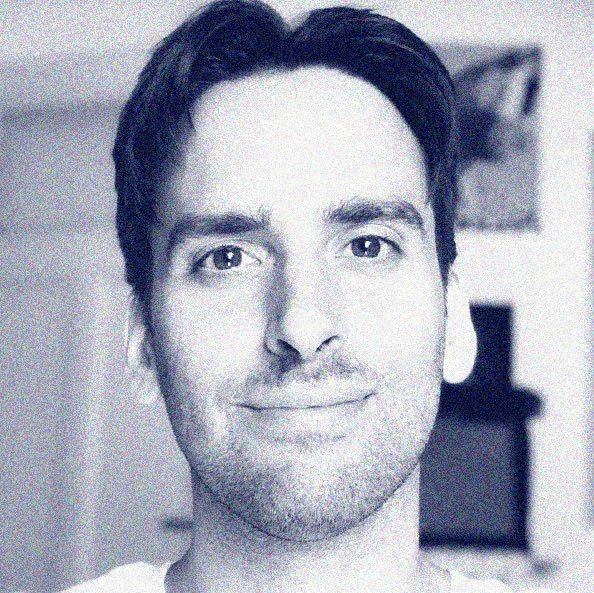 Keyboard, clarinet, arrangements
Ariad is a Swiss musician and illustrator. He plays piano, clarinet and with various objects to produce his music.
I discovered Hideo's music through soundcloud and I have been listening to his productions for years. We have a very different style already by the instruments we use, him being a percussionist and me playing « melodic » instruments like piano and clarinet. But we have in common a free approach of the music. We perceive music in our own way as an infinite field of exploration.
Hideo is a researcher. In his artistic process, he breaks down the usual idea that one can have about drumming. With his experimental but also social approach – he performs in the streets of Melbourne – he opens new horizons. Through his improvisations, for which he creates his own kits, he plays with rhythm and explores unusual sounds, taking the listener into a kind of trance.
On my side, I had the feeling that I was a little stuck in my personal musical projects which include acoustic piano, recorded sounds and electronics. I needed spontaneity. Every time I listened to Hideo's productions, it felt a real urge for me to create. After listening to his album Underwater Awakening, I contacted him to see if he was willing to collaborate with me based on his tracks. We quickly realized that we were complementary, that my melodic side complimented the energy of his rhythmic creations.
Highflux was born from Hideo's original drumming tracks. The idea was to approach them not as usual beats, but really as if it was the surface of an ocean, with its moods, its waves, to surf on. No metronome, just intuition fueled by the energy of the drums. I am grateful to Hideo for letting me have fun with his original creations. I hope the good vibes and energy we both had put into this music will reach you.
Ariad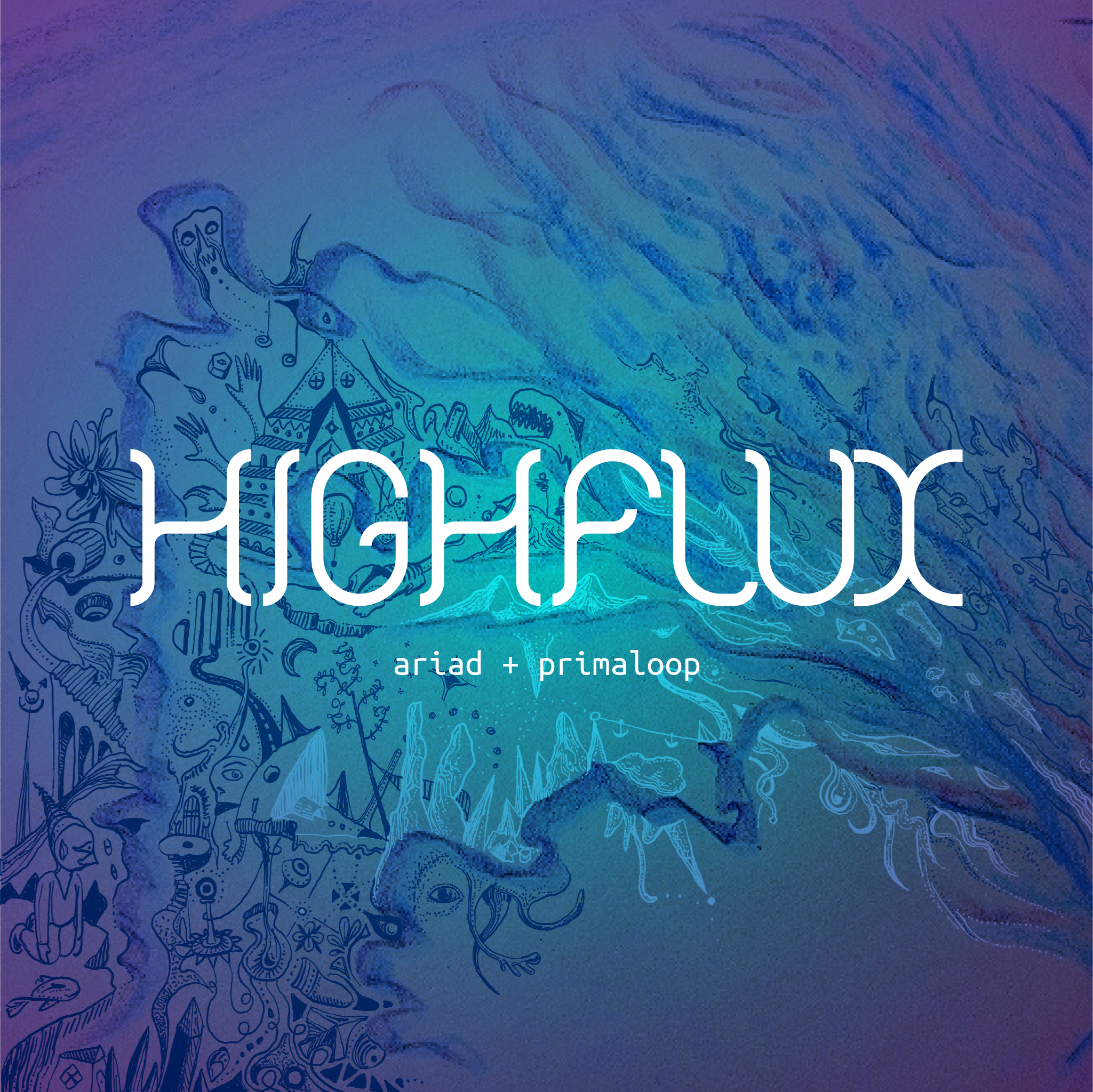 For the artwork, we had the same approach: I integrated my drawings into that of Hideo.
It is truly a sound experience like no other. You are invited to listen to something new, that will connect you with your imagination and transport you to a universe of your own making.
HIGHFLUX full version:
Download the album on Bandcamp and get the secret track